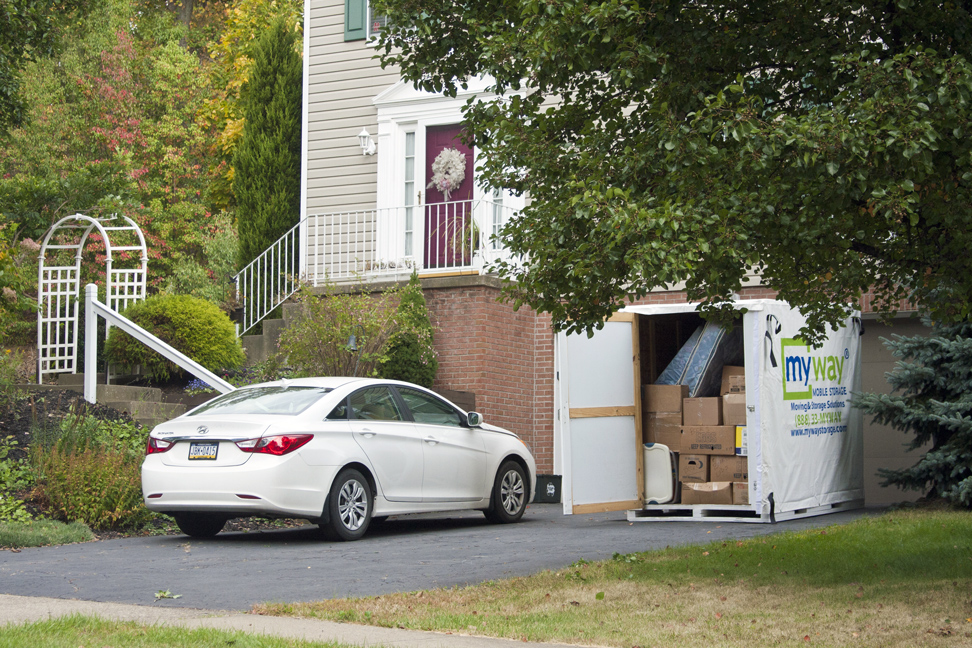 Temporary Storage
Regardless of your storage needs there are many times when people need a temporary storage solution, and MyWay can be that solution for you. Our customers have been surprised time and time again at how effective our temporary storage solutions are. In some cases, our customers come to us when they are selling their home and simply need some temporary storage for home staging. There are others who are working on remodeling projects and need a temporary storage solution in order to secure their tools, materials or furniture that can get in the way of projects.
Another very common response we get from our customers is that they need to move, but their moving dates don't match up. Maybe your new home's closing date was pushed back for some unforeseeable reason or your new apartment isn't quite ready. Whatever the reason, we can help. Our customers repeatedly tell us that no matter what their situation was, we were able to come up with a solution that fit their needs. Just see what our customers have to say.
"I just wanted to send a note to state how grateful I am for the wonderful customer service that I have received from Peggy at MyWay Storage. As we all know, moving and setting up storage can be a stressful task, and especially my situation with having to be out by a certain time when my apartment is not ready." –Cherell J.