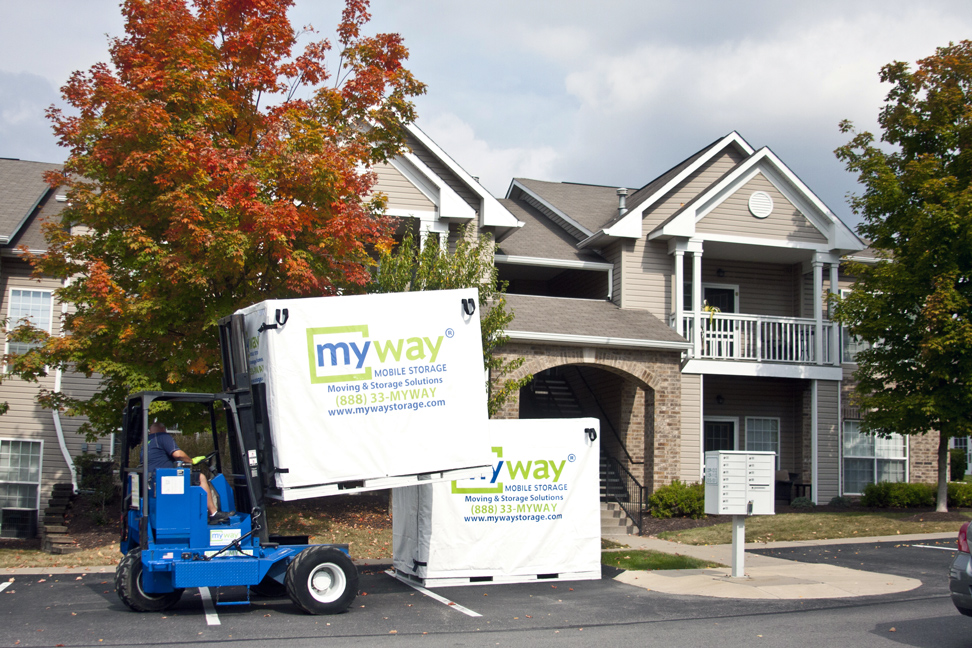 Benefits of Using Moving Containers
Whatever your moving situation may be, we ensure that MyWay Mobile Storage offers the most affordable and convenient moving solution for you. At MyWay Mobile Storage, our moving process is unique and beneficial to you in many different ways:
Moving Benefits
We drop the moving container off whenever it works best for you and will make specific arrangements with you based on your schedule, even if you are unable to be there.

The container can be placed in your driveway, parking spot, yard, or anywhere that works best for you.

You can take as much or as little time as you need to pack and unload each container.

You use your own padlock which ensures that you are the only one that has access to your belongings.

We can store the containers in between your move to help with difficult moving timelines.

You can pack room-by-room and easily organize your belongings.

You pack at ground level and don't have to carry heavy furniture up a ramp.