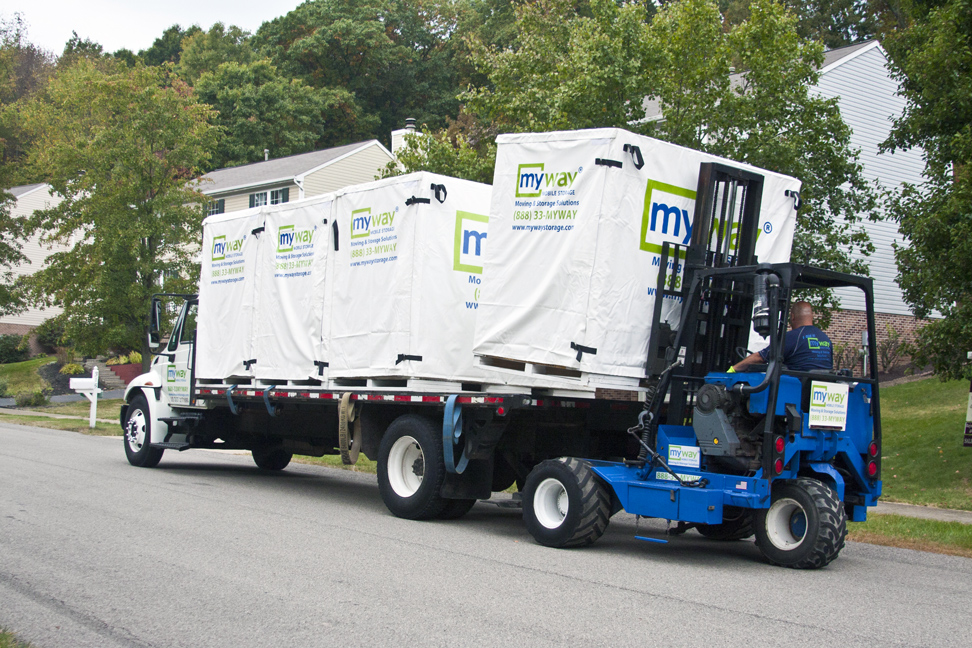 Moving Tips & Combining Households
Combining households is an exciting time! But you'll probably find yourself asking a lot of questions like, "Do we really need two blenders?" Let MyWay Mobile Storage help make the transition much easier on the both of you.
By having a storage container on-hand during the move in process, you can sort through your belongings and determine what you can keep and what just won't fit – all in a much less cluttered atmosphere. Don't worry about having to make the difficult decision of having to get rid of something or not. Simply pack it up and keep it in our secure facilities.
We understand that this process can take time, so the container can be at your home as long as you need it to be. We deliver and pick up the container on your schedule, not ours, leaving you more time to focus on your new lives together.
The great thing about our containerized moving and storage solutions for families combining households is that we can do a split delivery and drop a number of containers at both residences. After those are full we can pick them both up and consolidate the delivery to your new place; saving you time and money. If you have special requests about where containers are placed, we can organize the placement of each container on your property so that moving into your new home can be efficient for you.