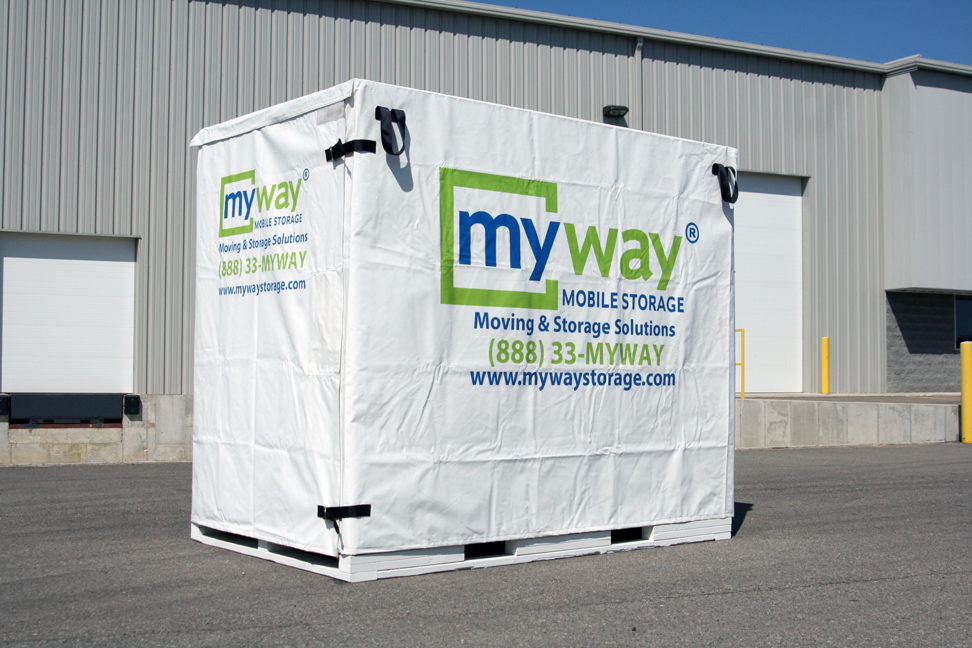 Portable Storage – The Storage Industry Reinvented
Portable Storage – Take the hassle out of your moving and storage needs
The old way to store your belongings went something like this… You pack your car or truck with your stuff and then you have to drive it to the storage facility. Unload your stuff and then get the next load from your house. You hope that this doesn't take all day, but it usually does. With our portable storage system we drop them off right at your doorstep for easy loading and unloading at your own pace. Making things convenient for you is our goal.
How portable storage reinvented the industry
MyWay's portable storage containers can be brought to you, filled at your own pace on your schedule. Then when you're ready we can come and pick it up and take it directly to your new residence or back to our state of the art storage, climate controlled storage facility for as long as you need. Another advantage of our service is that you can get as little or as much storage space as you need. Since we have the perfect size portable storage container for you and you only pay for what you use, you know you're getting the best value for your money.
Flexible service that fits your needs
Everyone has a different situation and we understand that. We specialize in customizing our quotes and staying flexible for you. You can get a no hassle, no obligation quote and if something changes during your stay with us we can adjust. If your move in dates get pushed back you can just let us know and we can adjust.
Additional Portable Storage Benefits
Perfect size unit, only pay for what you need

Quick and easy storage services

Discount moving & storage packages customized to your needs

No registration or setup fees

Climate-controlled, secure storage facilities

No need for truck rental and extra cost of gas