MyWay Mobile Storage Safeboxes™
Safebox™ Size: 8' X 5' X 7'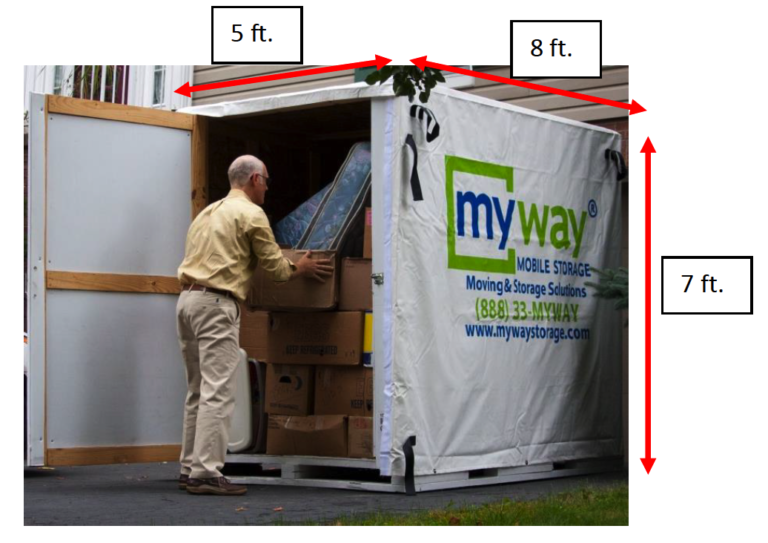 Capacity: 1 to 1.5 Rooms per Safebox™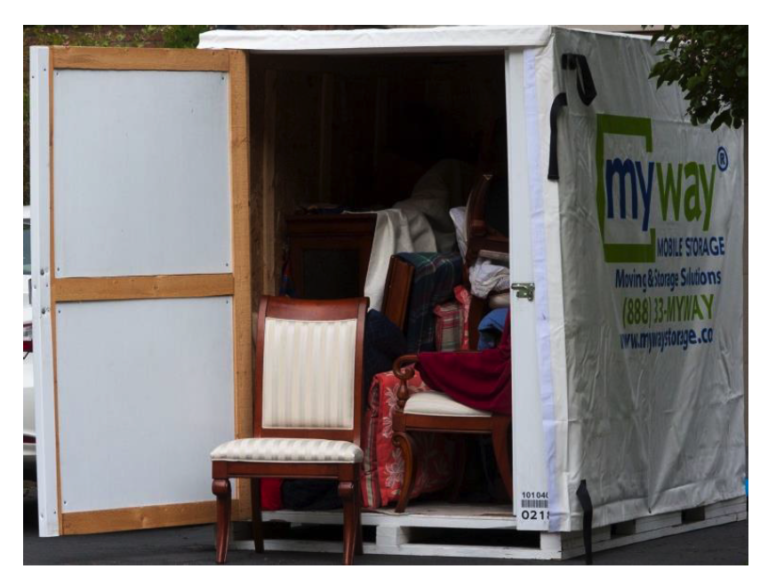 Weight Limit Per Safebox™: 2,500 lbs.
What Fits in an MyWay Mobile Storage Safebox™?
MyWay Mobile Storage's Safeboxes™ are the perfect portable container for your next short distance move, move that requires temporary storage or any long-term storage need. Our portable SafeBox™ storage containers can be kept on site at your location so you have access to it 24/7 just like a self storage garage, but make it easier on you and save you all the trips back and forth. In addition, we offer our customers free indoor storage in our secure climate-controlled facility to further protect your belongings.
Benefits of MyWay Mobile Storage SafeBoxes™:
Quick and easy do it your self moving services
Discount moving and storage packages to meet your needs
No registration or setup fees
Only pay for what you use
Climate-controlled, secure storage facilities
No need for truck rental and extra cost of gas
Compare Us to the Competition